WE SPEAK ARCHITECT
---
Outsiders would suggest that "architect" is not a language. We know better. "Architect" is a distinct language. One born of the perfect marriage between form and function. And at Metal Sales, we are fluent in its roots – design innovation, variety and selection, technical support, customization, and sustainability.
Contact us to learn how we use metal roofs and wall panels to help architects turn their designs into buildings so breathtaking, they leave people speechless.
Case Studies
---
We know we're not the first company to claim a unique understanding of the architect mindset. We understand that you may be skeptical. That's why we encourage you to see what architects have to say about Metal Sales – in their own words.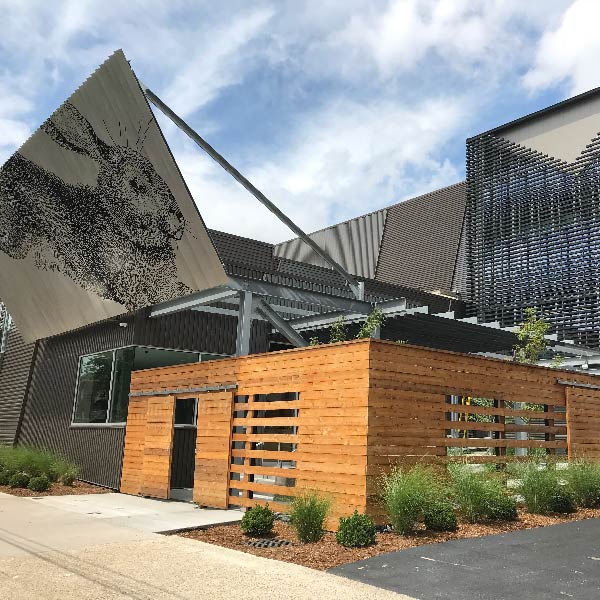 "We developed the skin of the building hand-in-hand with Metal Sales. The support started during conceptual development and continued all the way through installation."

- Pod Architecture + Design PLLC Architects
As an architect, Douglas V. Pierson was looking for a unique and interesting environment for people to experience The Rabbit Hole bourbon distillery. Metal Sales fit that need by working with Douglas on custom metal panels for a world class distillery in the heart of Kentucky.
Learn More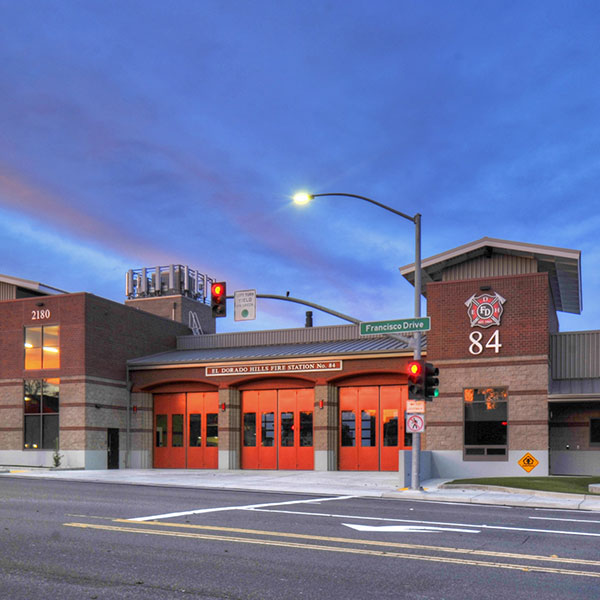 "As far as I'm concerned, Metal Sales' selection of patterns and colors is well above everyone else."

- Calpo Hom & Dong Architects
After experiencing the Metal Sales approach to customer service, architect Dennis Dong turned to Metal Sales to bring his design vision to life. He was wowed by the combination of unique colors and patterns and level of customer service from specification to installation.
Learn More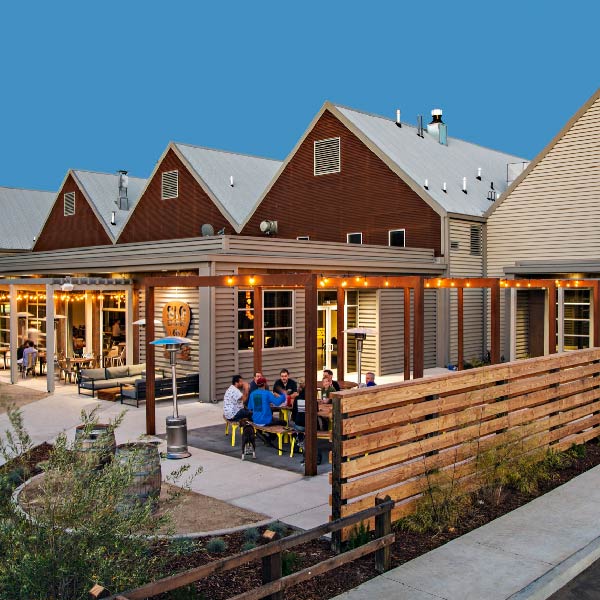 "The availability of metal panel profiles and their color options really enhanced the environment of the brewery."

- Steven D. Pults AIA and Associates LLP
In addition to providing a flexible space for people to meet, the use of weathering steel and light grey panels matched the colors of a giant rock outcropping in front of the building, for which it's named, SLO Brew Rock.
Learn More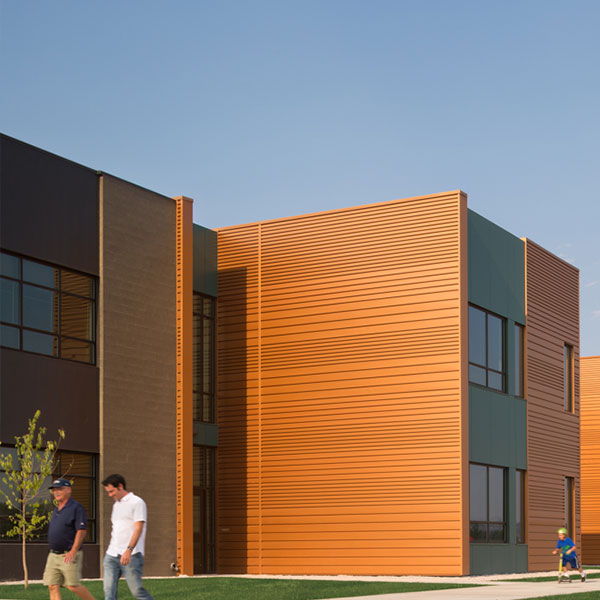 "The variety of metal panels available through Metal Sales allowed the Integrus team to create wall systems with multiple profiles."

- A&E Architects and Integrus Architecture
The Medicine Crow Middle School mimics the Rimrocks' prehistoric sandstone banks, with varying wall panel profiles and hues reflecting the striated limestone of the region. The school will serve the community for a half-century, with Metal Sales wall panels performing every day. Learn how you can tap Metal Sales expertise to leave a lasting statement.
Learn More
Sustainability
---
Like you, sustainability is not just a feature that Metal Sales offers. It is the very essence of who we are. We contribute to sustainable design and a healthier environment in three important ways: ➊ the products we manufacture,➋ how we manufacture those products, and ➌ how we operate our company as a whole.
Products
---
Our extensive array of metal roofs and wall panels – including applications for soffits, fascia, liners, fasteners, framing and substrates – will help you surpass design objectives and building codes. But most importantly, they'll ensure that your creations exceed your clients' expectations.
Resources
---
It's easy to get the information you need to spec Metal Sales products for your next project. Find technical reference sheets, CAD & BIM files, installation guides, product literature, metal panel color and paint effects guides, a glossary of architectural terms and more
Contact Us
---
Now that you know we speak your language, let's talk! If you've been considering metal for an upcoming project, we'd love to be part of the discussion. Or, give us just a few minutes to show you how metal can enhance your design in a way you may not have considered. With 21 locations throughout the U.S., we have a rep that's near your firm or the building site for your project.